High Power Laser Therapy (HPLT) offers patients a painless, non-surgical and side effect free treatment for conditions previously refractive to traditional medical care. Conditions such as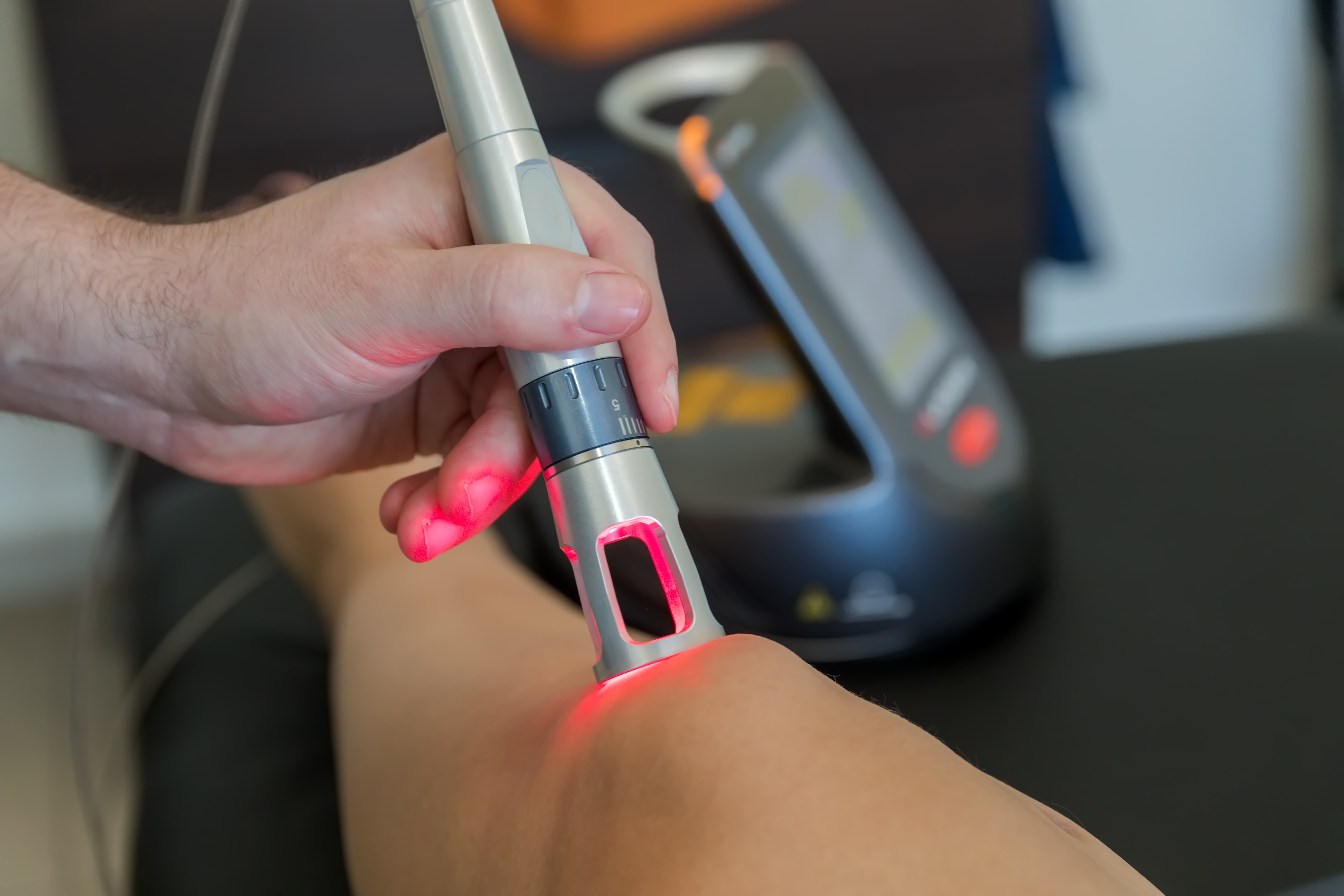 Peripheral Neuropathy
Head and Neck Pain
Back Pain (Stenosis, Disc Herniations and Sciatica)
Arthritis
Carpal Tunnel Syndrome
Foot and Heel Pain
Ligament & Tendon Injuries
Muscle Bruising
Non-Healing Wounds
These listed symptoms respond well to HPLT. HPLT also accelerates wound healing and is especially helpful post surgically as it can significantly reduce recovery time. Patients who have undergone joint replacement can cut the rehab process by as much as 50% and more. Their pain and discomfort will quickly be controlled and the need for dangerous narcotics can be eliminated within a few treatments.
Laser therapy heals at the cellular level to "bio-stimulate" tissue growth and repair. This results in accelerated wound healing as well as a dramatic decrease in pain, inflammation, and scar tissue formation. Unlike all other treatment modalities, laser therapy actually heals tissue as well as providing a powerful non-addictive form of pain management. Diowave's superior results come from its ability to deliver healing laser energy to the target tissues at any depths. Simply put when it comes to traditional neuromusculoskeletal medicine or wound care the Diowave Laser can outperform anything in medicine, safely and without the potential for side-effects.
AN EPIDEMIC OF PAIN
An estimated 50 million Americans live with chronic pain caused by disease, disorder or accident. An additional 25 million people suffer acute pain resulting from surgery or accident. Approximately two-thirds of these individuals have been living with this pain for more than five years.
The most common types of pain include arthritis, lower back, bone/joint pain, muscle pain and fibromyalgia. The loss of productivity and daily activity due to pain is substantial. In a study done in 2000, it was reported that 36 million Americans missed work in the previous year due to pain, and that 83 million indicated that pain affected their participation in various activities.
People with chronic pain have difficulty finding doctors who can effectively treat their condition. The Chronic Pain in America: Roadblocks to Relief study found that 1 out of 4 patients had changed doctors at least three times, reporting that the primary reason for change was that they still experienced pain.
NEW TREATMENT OPTIONS WITH LASER THERAPY IN LAYTON, UTAH
Laser therapy is a safe, pain-free treatment that only takes a few minutes per visit. Laser Therapy does not require the use of drugs or surgery, and there are no side effects or risks that may occur with other forms of treatment. It often achieves results faster and better than other treatment modalities. In fact, many conditions show signs of improvement after the first or second treatments.
RESEARCH RESULTS FROM LASER THERAPY
Injuries treated with laser therapy heal faster
Laser Therapy strengthens tissue repair
Laser Therapy improves blood flow & lymphatic drainage
It provides effective pain relief
It can improve immune response